I assume your mobile data subscription isn't lasting as long as intended, which is why you're reading this message. In a situation where you pay for a 9GB data subscription that is expected to last a month, but the data is already depleted after two weeks. Why is this so? When you're not watching YouTube videos or streaming Netflix shows.
What do you think? There may be some apps running in the background of your smartphone that are consuming your data, or there may be some app settings that you did not apply after downloading.
Actually, many of us are unaware that almost all of the applications on our smartphones use advertisements, and that once you use your data, they begin consuming data without your knowledge.
As a result, all you have to do is go to your phone's settings.
Limit your background data – This is simple to do by going to your phone's settings.
Select Data Use.
Select the three dotted circle.
Check the box next to "restrict app history info."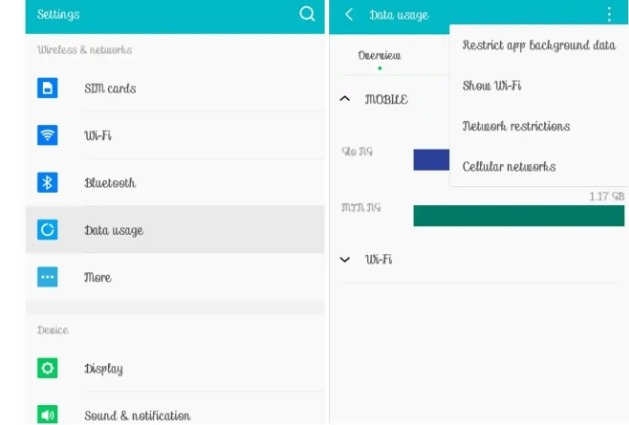 Disable auto download on all your apps – Auto download can be annoying at times, particularly on WhatsApp, but disabling it on all apps on your phone will certainly save you some data.
Please do this on WhatsApp by…
When you click on the three dots in the upper right corner of your phone, it will show something like a box with five choices. So, since setting is the last choice, click on it. Then, under Data Use, choose your preferred choice. A screenshot is given below.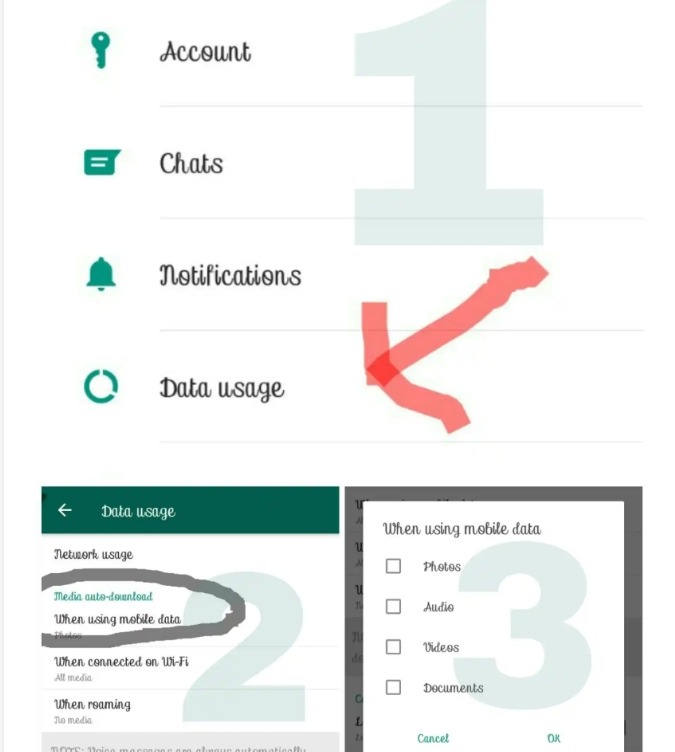 Switch off video auto-play – If you're watching a specific video or an advertisement, they'll begin playing automatically as you scroll through your social feed. You unintentionally drain your mobile data by having your auto-play feature turned on.
Take these basic steps to extend the life of your mobile data:
Launch the Facebook/Instagram application.
Scroll down and pick 'Settings', followed by 'Account Settings.'
Tap on 'Videos,' then 'Autoplay.'
Choose the 'Off' option.
Don't keep this important knowledge to yourself; please like and retweet it to bring it to the attention of others.